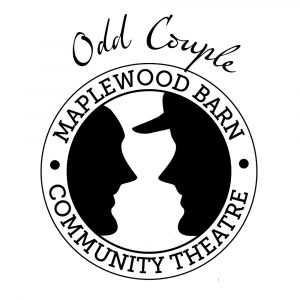 Auditions will be held at Maplewood Barn Theatre (2900 E Nifong Blvd.) on March 13 and 14 from 7-9pm. Please fill out the audition form prior to auditions. We hope to see you there!
The Odd Couple
Our first show of season 50 is Neil Simon's classic comedy, "The Odd Couple"! Following the story of two roommates, fussy, newly divorced Felix Ungar and the laid back permanent bachelor Oscar Madison, "The Odd Couple" is an enduring classic of American comedy. Can these two friends learn to live with each other and their foibles? Can their friendship be saved? Join us at auditions and find out!
"The Odd Couple" opened on Broadway in 1965 starring Art Carney as Felix and Walter Matthau as Oscar. Since then, it has been revived on Broadway, the latest revival being in 2005 starring Nathan Lane as Oscar and Matthew Broderick as Felix, fresh from their run in Mel Brooks' "The Producers". There has been a movie adaptation, several television adaptations, and there was even plans for a film adaptation starring Robin Williams and Billy Crystal. If you're interested in learning more about the history of "The Odd Couple", check out this article: https://hellogiggles.com/the-odd-couple/. This year we will mount the production at the Barn for the third time!
Audition form:
https://form.jotform.com/maplewoodbarntheatre/mbct-audition-form-odd-couple?fbclid=IwAR3xSo2635CwX4rTsCazRi3dBkHPSQtf3YLYbcDNHXbrL6TgU1KBeIT6_bI